Vinyl and Laminate Floor Cleaning
Vinyl Floor Cleaning Adelaide
Are your vinyl floors looking grubby and lacking lustre?  No matter how hard you scrub can't seem to get vinyl floors looking clean?  Then let Next Gen Floor Care restore your vinyl and make it shine like new.  Over time dirt and grime builds up your vinyl dulling its appearance.  In high wear areas such as hallways and next to a stove the factory seal on you vinyl can literally be worn through allowing dirt and grime to penetrate the pores of the vinyl, leaving dirty, dull patches which need a professional cleaning solution.  Our floor IICRC* floor cleaning specialists are experts in all types of flooring and pride themselves in going the extra mile to deliver you the very best results.
* IICRC – Institute of Inspection Cleaning and Restoration Certification
Vinyl reseal – makes ongoing cleaning and maintenance easy
Ground in dirt and loss of shine are no problem for Next Gen Floor Care technicians who will completely restore your vinyl.  They strip off the top wear layer on the vinyl, thoroughly clean you floors then reseal the vinyl creating a new, hard-wearing surface which will
Protect your floors from scratches and impact damage.
Seal the surface to create a physical barrier to repel dirt and grime, making future cleaning quick and easy.
Provide a tough and durable wear layer to extend the life of your floors.
Protect your floors from scratches and impact damage. Provide a high gloss shine that restores the luster of your floor to shine like new.
A new lease of life for vinyl floors
Newly cleaned and sealed vinyl floors look spectacular, so there's no need to despair and replace your vinyl floors, simply give us a call and we can restore and rejuvenate your vinyl floor.  You'll be amazed at the results, its like getting a whole new floor but its only a fraction of the cost and much less hassle.
Our vinyl strip and reseal process does not involve harsh chemicals and depending on the size of the area can be cleaned, it can be resealed and looking glorious and ready for use within a couple of hours.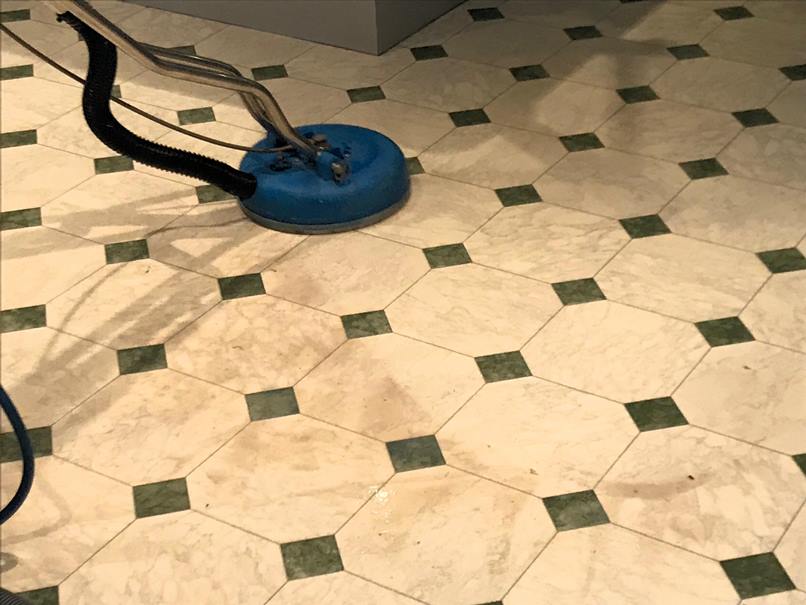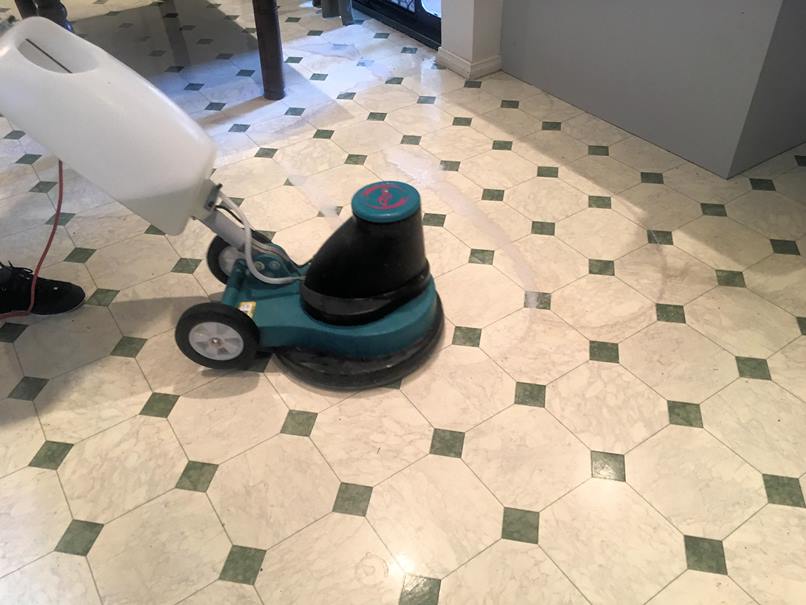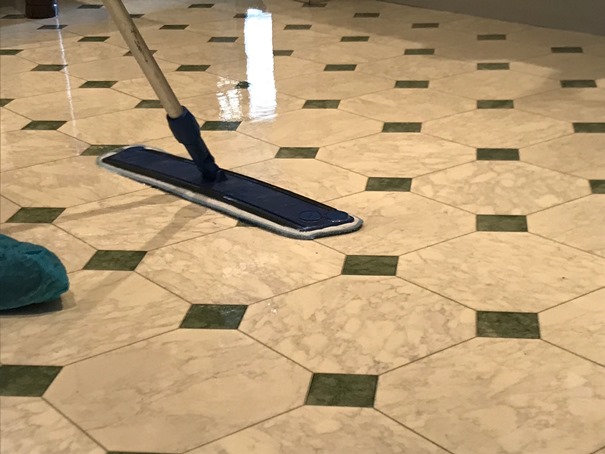 Vinyl Floor Cleaning Process
Next Gen Floor Cares Technicians follow a 5 step process to rejuvenate and restore your vinyl floor.
Vacuum – to prepare the floors we start with a vacuum to remove the surface debris.
Deep clean – next we scrub your vinyl with a rotary scrubber and gentle cleaning solution to make sure your floors are clean and free from all dirt, dust and contaminants.
Dirt Extraction – The rotary scrubber not only deep cleans and scrubs the floors but has a steam vortex to isolate and extract the dirt and debris clean away, leaving the floor meticulously clean ready to be resealed.
Sealant Application – Next comes a special sealant solution that is applied to seal and protect the vinyl.
Protective wear layer – once the initial sealant has dried, we then apply a final sealing solution which provides a tough and durable coating for the floor.
Make your floors look like new again and call or message us for a free quotation