Stain Guard – Protecting your carpets, rugs and upholstery
Stain Protection Adelaide



At Next Gen Floor Care, we are passionate about cleaning and protecting floors. Your carpets and floor coverings are highly visible and often represent a large investment for your home or office.  If you have a new carpet, rug or textile sofa or have just had your carpets, rugs or upholstery cleaned, then why not consider stain protection which will keep that brand new or just cleaned look for longer.
Our stain guard provides a protective layer, an invisible film, that coats every fibre of the carpet, rug or textile, this serves to repel dirt and stains, and physically prevents the fibre from absorbing liquid spills and staining.  This effectively means that dirt and debris floats off the carpets easily during vacuuming, and if spills or accidents occur, you will be easily able to 'dab' the spillage up before it can penetrate the carpet fibres which may cause staining.  For a small investment its well worth keeping your carpets, rugs, and fabric furniture looking cleaner and brighter for longer.  Stain guarding is like an insurance policy for your investment, providing that extra piece of mind when life's little accidents happen.
What's more regular professional carpet cleaning will not affect the stain guard as they do not break the chemical bond between the carpet fibre and the protector.
Next Gen Floor Care use non-toxic and non-hazardous stain guard coating, which costs as little as $20 per room and is ideal for young children's bedrooms, nurseries, living areas, passageways and stairs.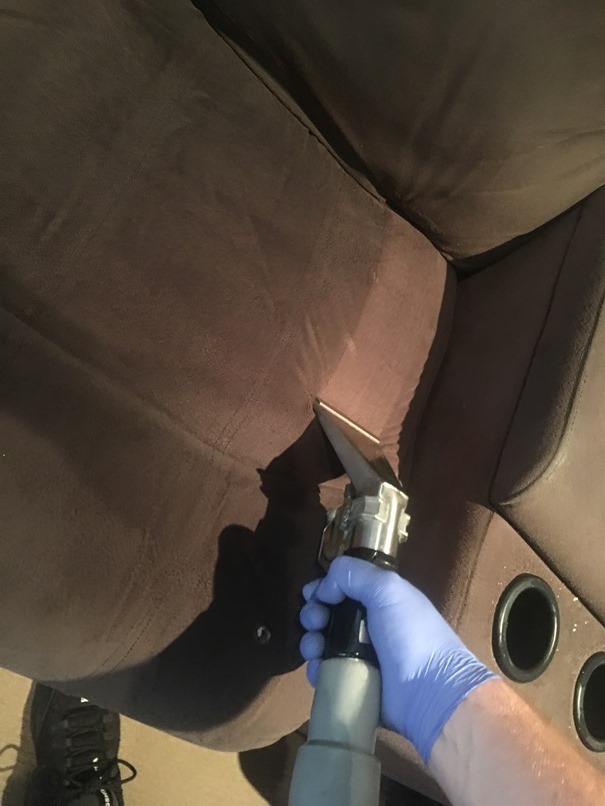 Cleaning and Stain Guarding Package Discounts
We offer special discount packages when you combine cleaning with stain guarding.  Ask us about these discounted rates before your carpet is cleaned to receive the maximum discount.
Soiling and Stains
There is a difference between soiling and staining on carpets and it is always preferable to clean up spills as soon as they occur to prevent staining or discoloration.  Many stain complaints are actually soil related.  For example, sugary drinks such as cordial and fizzy drinks may leave a sticky sugar residue after removal and it is this sticky residue that attracts dirt and soiling from foot traffic and may result in a discoloured area of the carpet.  However, when the carpet has been treated with stain guard, a barrier is created between the fibre and the residue, minimising the chances of the it adhering to the fibre. 
As a general precaution
Deal with any spillage as soon as it happens

Never allow liquid stains to dry in as this may result in permanent staining

Always blot the stain away as opposed to scrubbing or rubbing which may damage or create fuzzy pile

If in doubt call in the professionals at Next Gen Floor Care on 0431 964 495. Please note that haphazard attempts at spot removal ("old wives tales" or "google recipes") can cause permanent 'setting' of the stain, pile distortion or loss of colour.  The sooner a professional tends to the spot, the higher the chances of removing it.
Stain guard does not protect your carpets from chemical spillages such as bleach, paint and acids or potential damage caused to the fibres by boiling hot water.
Once you rug has been naturally dried, it will be returned to you looking amazing and smelling great!
If you want to keep your rug looking great for an extended period please ask us about our stainguard rug treatments (link to section on stainguarding).
Our rug restoration starts from just $60 and rugs are returned within 3-7 days!